Simple Pine Cone Christmas Craft for Toddlers and Preschoolers
A wind storm two days ago left our yard laden with pine cones. My son adores his arts and crafts time and I tried to think of how we could utilize some of these pine cones to make a Christmas holiday craft. It didn't take me long to see the empty basket on my counter top and form a simple idea that proved to be great fun for my preschooler - after 45 minutes he still wanted more!
What you'll need:
A basket or a bag for collecting;
Pine cones;
Glitter Glue in Christmas colors with biodegradable glitter.
That's it! If you've got glitter glue in your home and pine cones in your yard, you're good to go.
Step One:
Head outdoors. Use your basket or your bag and start collecting pine cones. I tried to steer clear of pine cones that had a great deal of pitch on them so our fingers wouldn't get too sticky for this craft. My preschooler loved helping me to choose just the right pine cones (he wanted to choose larger ones) and my young toddler enjoyed placing pine cones into the basket.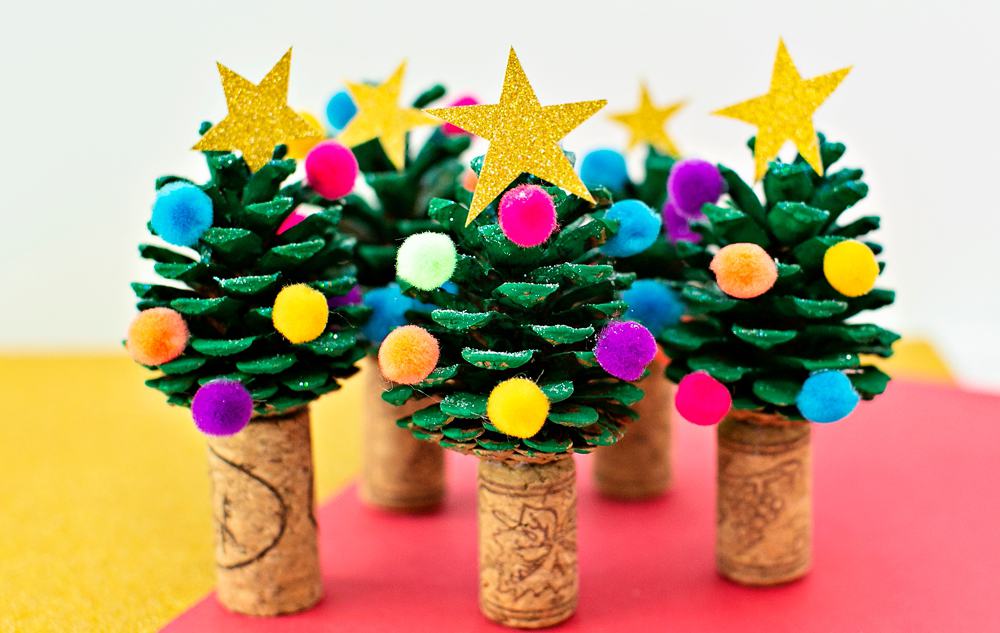 Step Two:
Move indoors. Bring your basket or bag of pine cones inside and lay them out on your table (or any surface where you tend to do arts and crafts). Get out your glitter glue and have your toddler or preschooler use this glitter glue to squirt color onto the pine cones (you can use any color or colors that you would like but we chose Christmas colors to stay festive - blue, green, red, silver and gold). I had my preschooler decorate only one side of each of his pine cones so the glitter glue would not run off the pine cone. When he was done with any given pine cone, I would simply lay it out on the table to let it begin drying as I gave him another pine cone to decorate.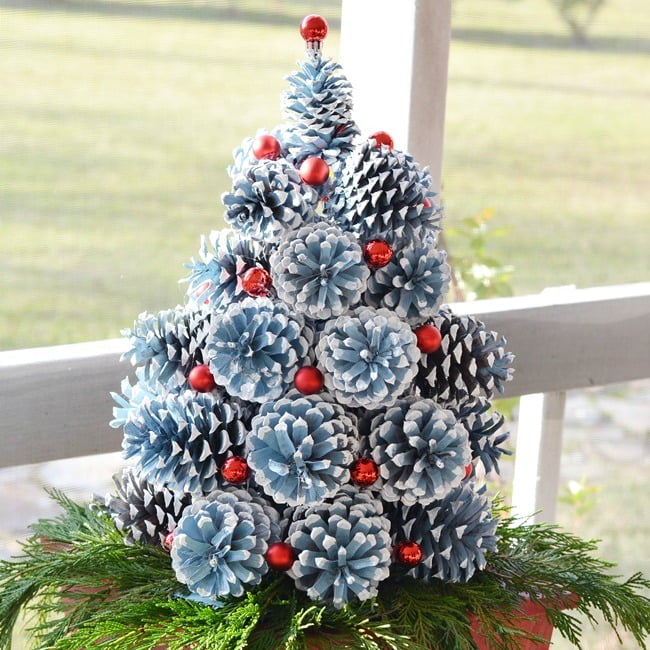 Step Three:
Move your pine cones to an area where they can dry throughout the day or overnight. Once dry, you can lay the pine cones out in a basket and place them on your table as a decorative Christmas centerpiece.
So simple, and yet between the collecting of the pine cones and the decorating, this craft provided over an hour of fun for my preschooler and even my very young toddler. We've already had compliments on how nice our pine cone centerpiece looks on our table, too.
Source: lrisy.com